I've mentioned before that I'm a bit of a bibliophile and thus, I can never be found without a book in hand. For a while now, that book has been my go-to cookbook, Joyous Health: Eat and Live Well without Dieting
by Joy McCarthy. I just can't seem to keep my nose out of it. Whenever I'm feeling like I need some recipe inspiration, or even a little cheering up, it has definitely proven helpful to look through this vibrant and beautifully designed book.
Fun fact: Joy was one of my instructors at the Institute of Holistic Nutrition where she taught one of our social media classes. She was so energetic and awesome as a result of which, I've been following her blog ever since.
"Joyous health is more than the absence of disease or the avoidance of the occasional cold or flu. It is an optimal state of wellness not just physically but mentally and socially, characterized by: a positive mindset, feeling and looking fabulous, good digestion and elimination, restorative sleep, healthy relationships, having energy for exercise and sex, [and] feeling joyous!"
As much as I love a good cookbook, I like a good lifestyle guide even more. Over half of "Joyous Health" is a lifestyle and wellness directory. It's the perfect book for individuals who are just beginning their wellness journey, and aren't sure where to start. In the lifestyle guide section of the book, Joy provides her 6-week program to "Joyous Health", including tips for improving your digestion, improving your emotional health, and a 10-day meal plan complete with easy-to-follow recipes and simple ingredients. It was quite a struggle to keep myself from highlighting the whole book.

The book is all-encompassing and approaches health from a truly holistic perspective, featuring everything from food elimination for optimal digestion; how to clean up your beauty regimen; a list of her favourite superfoods; how to give your kitchen a makeover; and how to improve your mental health though activities like yoga, meditation and pursing healthy and positive relationships.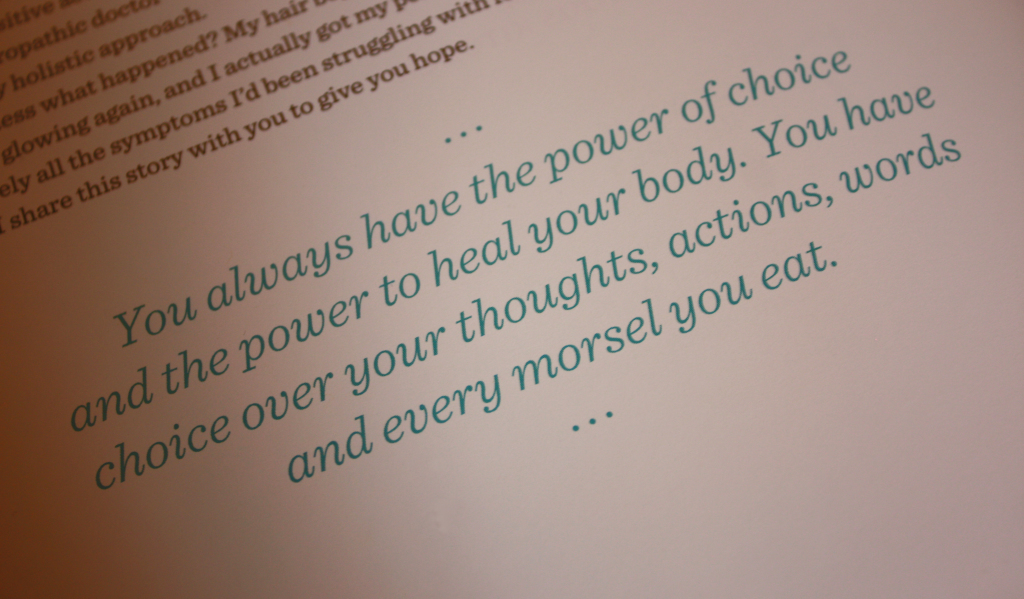 The photography and design of the book is stunning. It is bright and colourful, and truly puts you in an atmosphere of joy, hopefulness, and positivity while reading it. I also tend to have a bit of a thing for lists, which there is no shortage of in these pages.
I made quite a few of the recipes in the book, but one of my favourites was the Curry Lentil Loaf on page 234. It is so filling and delicious, and it makes a huge batch of the stuff. I ended up recently finding a few squares that I froze a couple of months ago and I am so happy to be re-enjoying this recipe. It's fabulous on its own, or crumbled over a salad (and is especially tasty saturated in balsamic vinaigrette with some goat cheese and sundried tomato).
"Joyous Health" is definitely a must-have on my health and wellness shelf. Though it actually doesn't spend very much time on said shelf since I'm so often riffling through it!