This post comes to you, with a whopping heap of love, from a gorgeous cottage in Muskoka. The same cottage, in fact, from which I wrote this photo diary and this post, giving you some tips for developing awesome new habits. Cottage life tends to make me deliriously happy — maybe it's all that fresh air? This morning, I got to wake up to an incredible view of the lake on the other side of our bedroom window. (It was so fantastic that I immediately had to roll my pretty purple mat out on the rocks and bust out some yoga, right then and there.) I spent most of the afternoon curled up next to a campfire, snacking and chatting with everyone. And now, in the light of a spectacular sunset, I decided that I had to share something amazing with you guys.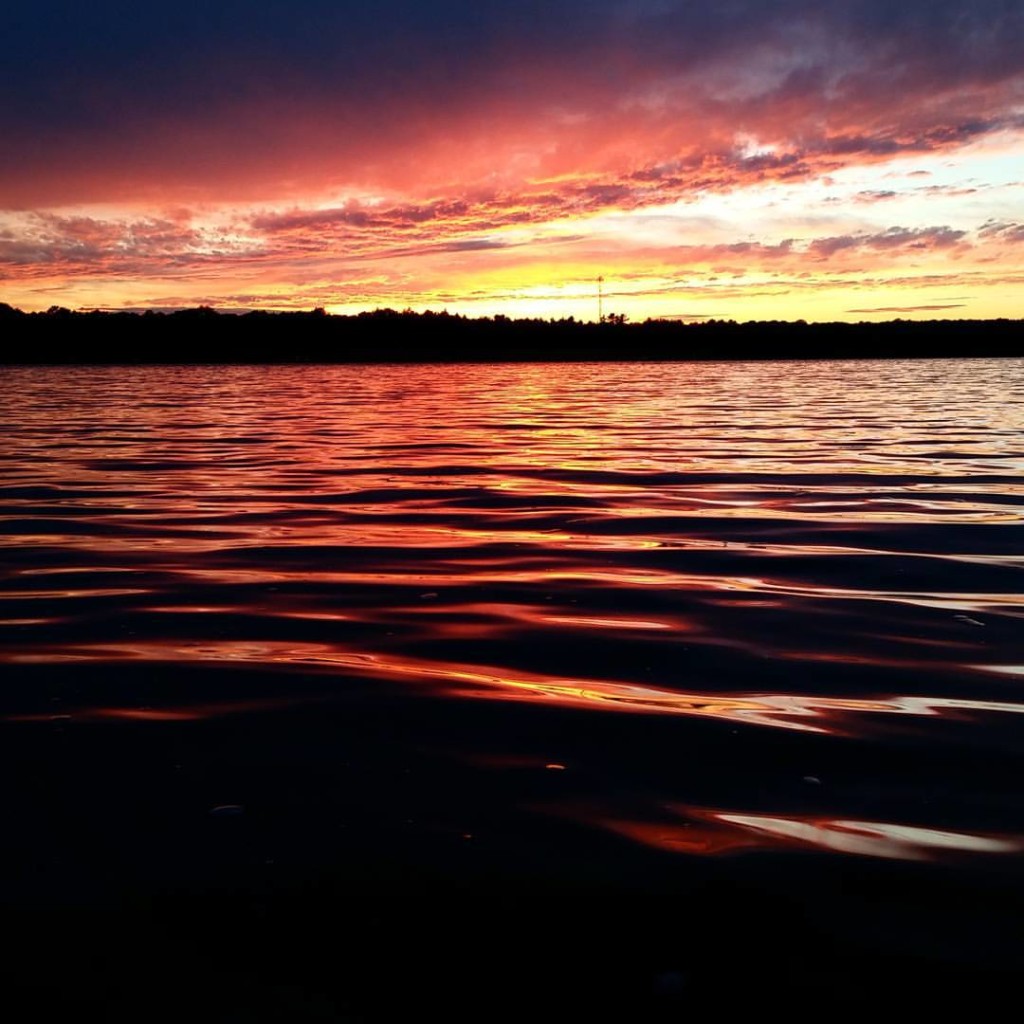 It comes in the form of an insanely yummy, garlicky dip and, much like the sunset, it is beautifully pink: Roasted beet hummus, my friends. Having recently acquired a giant basket of local beets and a powerful jonesing for hummus, I decided to combine the two into this hot mess. Behold, the prettiest hummus you will ever see.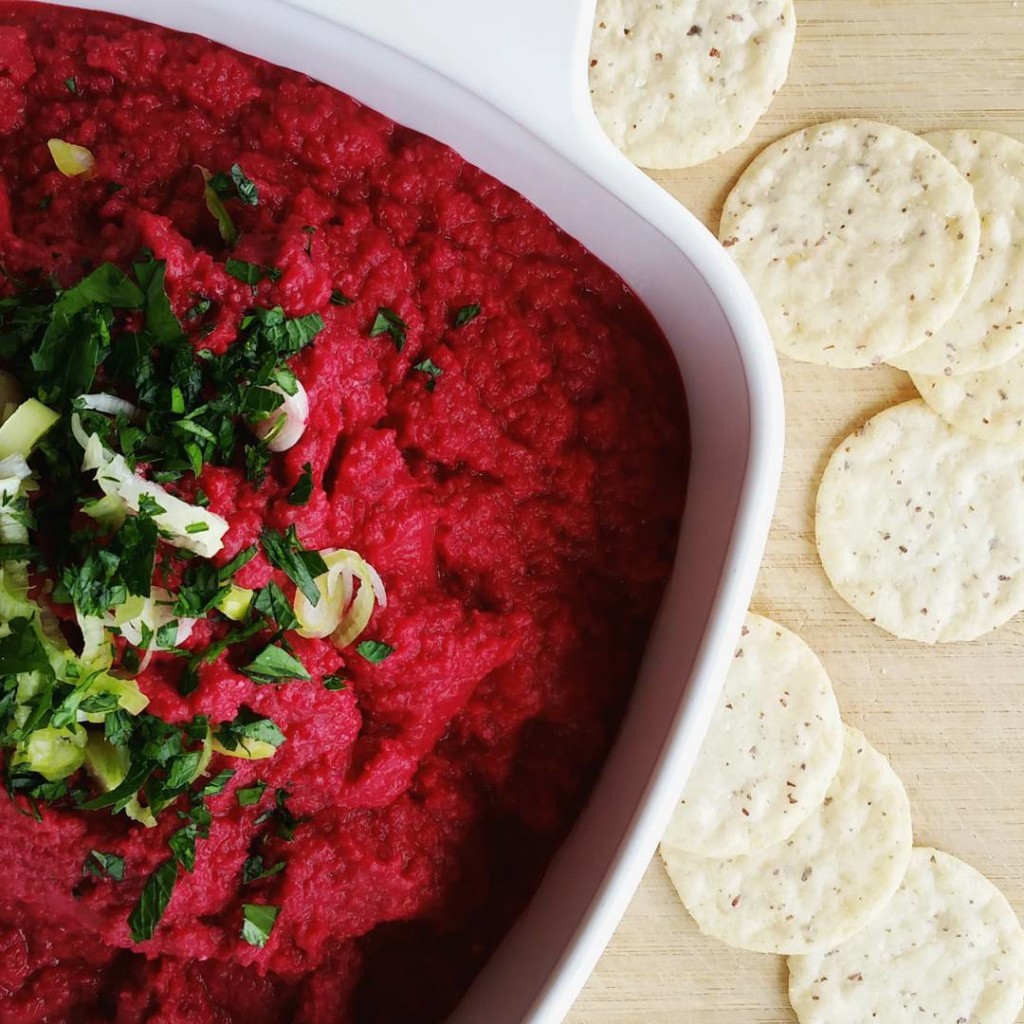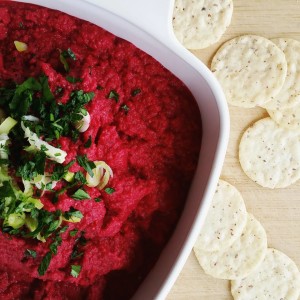 Roasted Beet Hummus
2015-09-11 19:40:10
Ingredients
14 oz can of chickpeas, drained and rinsed
1 beet, diced and roasted (400 degrees F for about 35 - 40 minutes)
1 clove of minced garlic
juice of half a lemon
1/4 cup of olive oil
1/4 tsp of turmeric
1/4 tsp of cumin
1/4 tsp of paprika
couple shakes of cayenne (depending on how spicy you like it)
sea salt and black pepper to taste
chopped green onion and parsley to garnish (optional)
Instructions
Dump all of the ingredients into a food processor.
Process until smooth, adding water as you go to adjust the consistency. (I probably added about 1/4 cup.)
Adjust the seasoning to how you like it!
Annemarie Dixon http://annemariedixon.com/
It's gorgeousness will thwart long-standing beet loathers, and will ease the task of sneaking vegetables into picky kiddos (in case you're looking for an alternative to green smoothies and zucchini muffins). Total game changer, if I do say so myself. The parsley and green onion are also pretty critical. They add this wicked freshness that demands tasting.
Now, if you don't mind, I'm off to enjoy some family time. Let me know how you like the hummus!