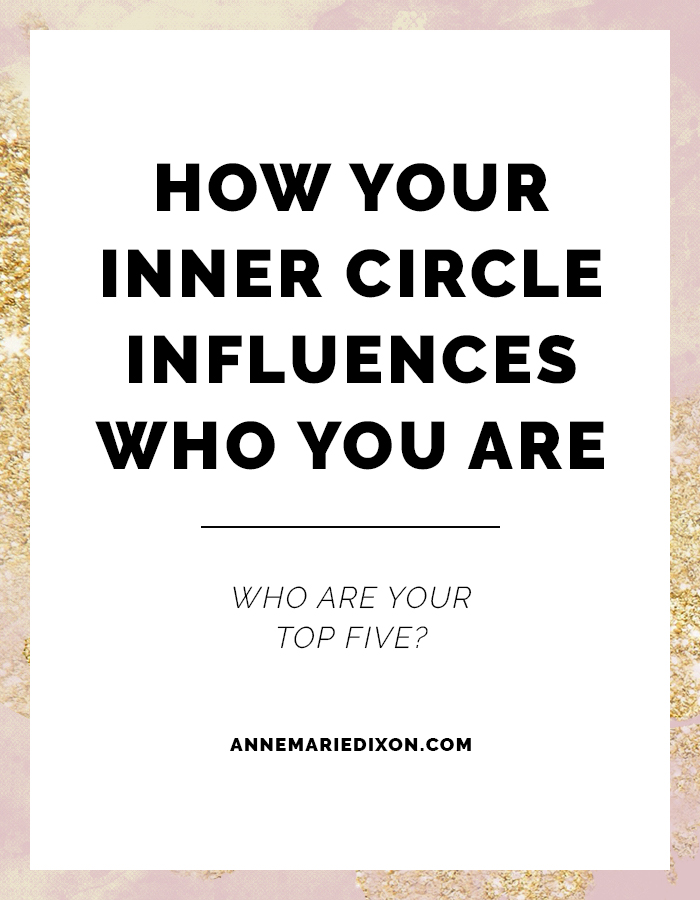 There's this famous Jim Rohn quote that has stuck with me over the last several years:
"You are the average of the five people you spend the most time with."
This means that the people who occupy most of your time have a huge impact on your life. Their influence can impact everything from your self-esteem to your media consumption — even the food you eat.
I'll give you an example of how the people in your day can affect your personal life:
I used to work at a long-term care centre as a dietary aide which was a labor-intensive and often stressful job. It involved racing around washing dishes, serving food, resolving occasional issues amongst the residents.
Depending on who I worked with, I could have a pleasant and meaningful day working as part of a caring and tight-knit team.
Or I could have an exhausting day working with individuals with a bad attitude and who didn't know the meaning of team. When I worked with them, I always came home tired and grumpy. I was left feeling hopeless, stressed and anxious about having to return to work with that same group the next day.
When I worked with the first group I mentioned, work went by quickly. I felt appreciated and good about myself. I felt cared for by my co-workers who clearly enjoyed their jobs and did their best to enrich the lives of the centre's residents.
Either group could have a real impact on my personal life. I can imagine spending 40 hours a week with either group long-term could eventually impact who I was as a person.
Long story short, if you have some choice in who you spend your day with, choose wisely. I've put together some questions to help you figure out who to keep around:
What kinds of people are in your top five?
If you spend a lot of your time at work, then it's likely several members of your top five are co-workers. The people you spend time with outside of work, such as your family and friends, fill in any gaps.
What are these people like? For instance, do they tend to be more optimistic or more pessimistic? Are they supportive of your goals and ambitions, or do they more often "bring you back to reality"? What values are important to them? Do they represent the kind of person that you would like to become?
How do you feel when you spend time with them?
When you're hanging out with your top five, do you feel inspired and uplifted? Or do they leave you feeling drained? Do they challenge you to grow as a person, in your career, or in your relationships? Or do they leave you feeling stuck? Do these relationships support you? Or leave you feeling depleted?
Do the people in your top five impact you positively?
I'm not saying that you should drop every friend who is going through a difficult time. People can't help but be people. But if a friend is consistently having a negative impact on your life in a long-term way, is using you as an emotional punching bag to take their problems out on, or is having some other toxic effect on you, then you might want to consider distancing yourself from them.
Making a conscious effort to put your energy into more positive friendships can make a big difference in your life.
What are you learning in these relationships?
Spending time with people who are smarter or more skilled than you can be scary. But challenging yourself to leave your comfort zone and learn from your peers can really help you to grow and develop as a person. You never know what new skills they might teach you.
How would you love to feel around your top five?
To get you started, they are probably good listeners. They make an effort to understand you and empathise with you. They respect your time. They're probably people who make you want to blossom and grow, to create, to share. They want to challenge you and help you. Stick to these folks like glue because they are pure gold. Never take them for granted.
To conclude:
Stay away from negativity, people who talk down to you, and people who do you more bad than good.
Spend time with people who lift you up rather than bring you down, and you'll be well on your way to a better you.