Hello there! I hope you all had a wonderful and restful long weekend! I spent mine celebrating Easter with my family in various ways and probably as a result, am feeling brain numbingly lazy today. After dropping off Erik at work for nine o'clock this morning, I managed to stay awake long enough to shovel some oatmeal in my face before proceeding to take a three hour nap! My body's way of telling me that it wasn't ready to get out of bed? I think so.
On Friday, Erik and I began our day gobbling up brunch with his brother and sister at one of my new favourite breakfast places, The Cannon. They're this fabulous waffle house and cafe in Hamilton, and super extra cool: they provide both gluten-free and vegan options. And they make a lovely almond milk latte. On this particular morning, I ordered the 'Merican Brunch, which consists of two pesto waffles topped with roasted zucchini and red pepper, sliced avocado, 2 poached eggs, goat cheese, and drizzled balsamic reduction. To. Die. For.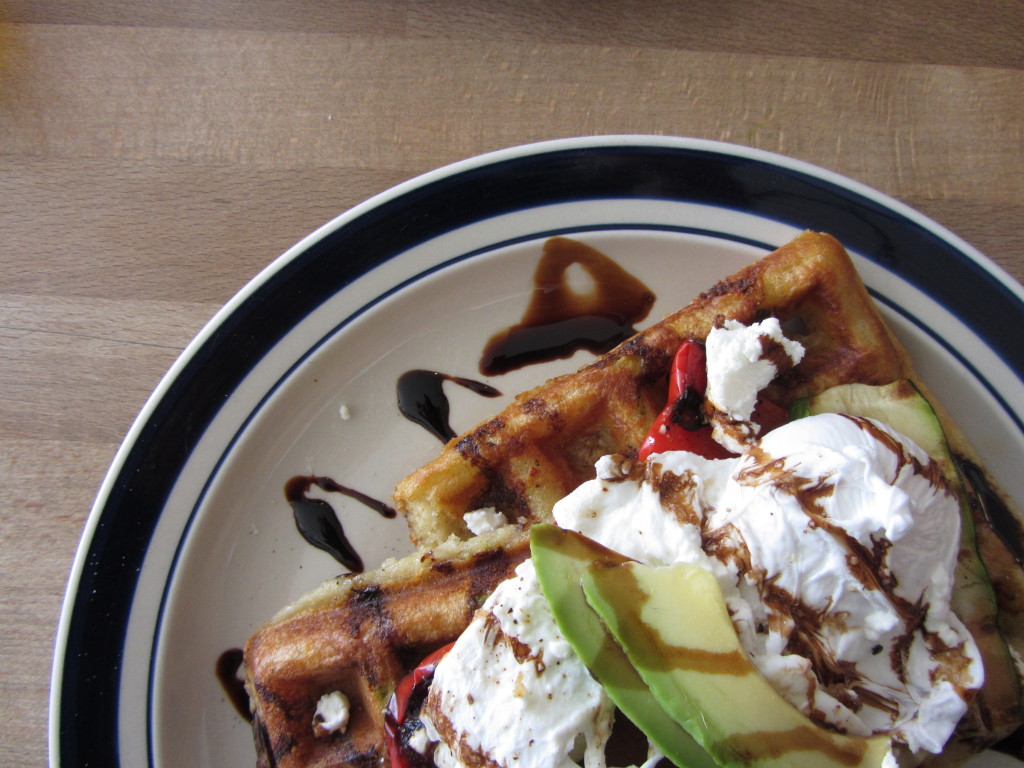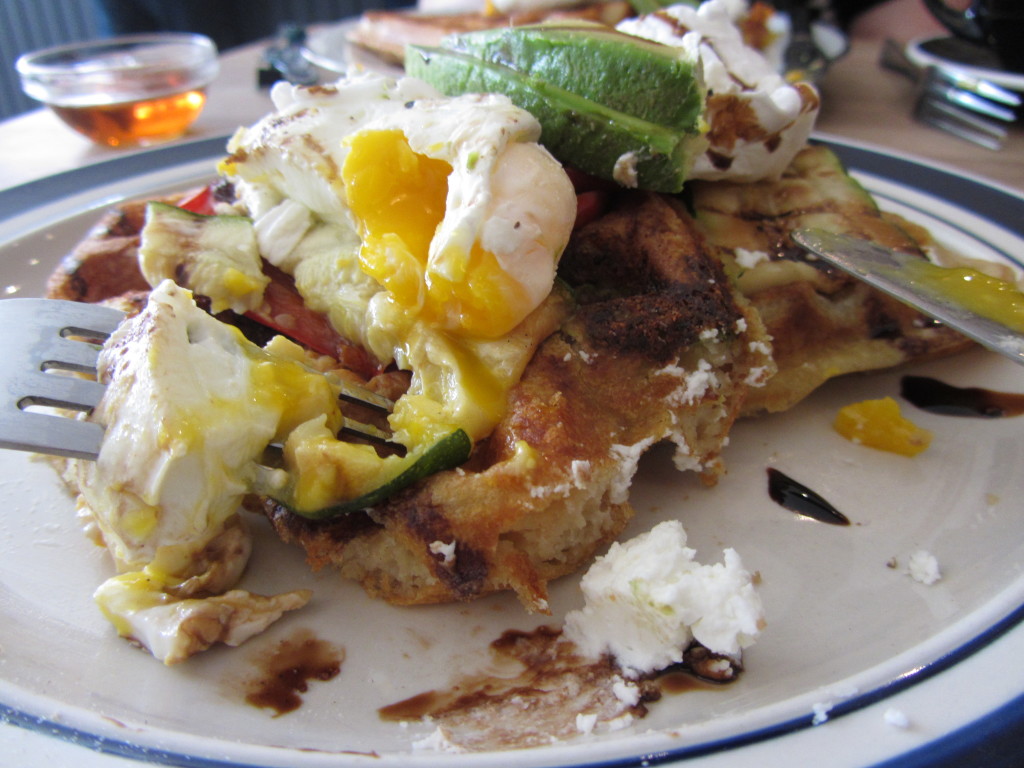 The rest of the day was spent visiting with Erik's family in Barrie where we had a potluck dinner. No photos were taken as it was wolfed down far too quickly.
Saturday, Erik and I went to a Yoga Cross class (to simplify, this is basically a HIIT workout in a hot yoga room; quite possibly my favourite invention EVER) in the afternoon and my glutes are still feeling it! Erik's dad and step-mom were in town for Easter weekend, so we joined them for a quick dinner to refuel before we all went off to see the new Wes Anderson movie, "The Grand Budapest Hotel", which was FANTASTIC. If you are at all a fan of the quirky, the hilarious, and the visually stunning, this movie is worth seeing in theatres. It was so much fun, I nearly peed myself laughing.
Yesterday, being Sunday, was the last day of our Easter celebrations. We spent the afternoon lounging at Erik's mom's house. I took his sister for a driving lesson in the high school parking lot, which was not nearly as terrifying or life-threatening as either of us had feared. Actually, it ended up being a pretty good time.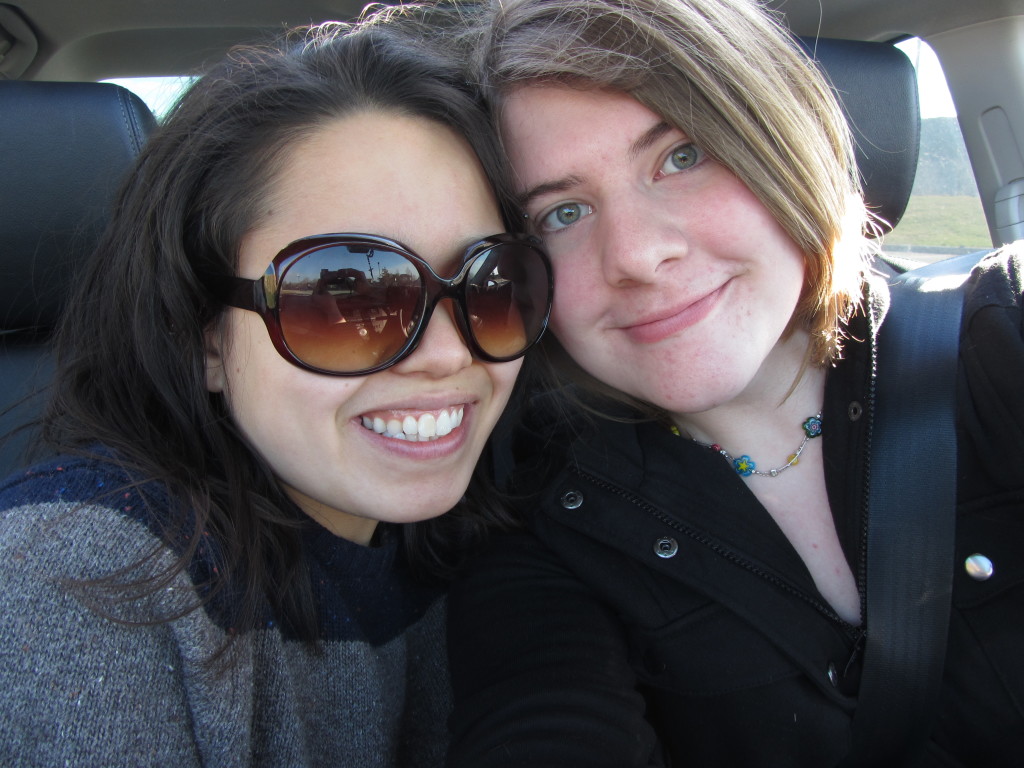 We watched the season two premiere of "Orphan Black", and holy crap I cannot wait for the next episode. After our third giant and decadent dinner of the weekend, Erik and I headed home and are now most definitely ready for Yoga Cross this afternoon. Wish us luck!