Hi everyone! I'm hoping to start putting together a monthly list of my favourite products, books, documentaries, foods, and anything else that catches my fancy. I know, its practically halfway through December, but here are some things that I really enjoyed over the last month!
1) Dr. Bronner's Lavender Liquid Soap: Dr. Bronner's has been my go to body wash for a while now, because it has so many awesome qualities. Not only is it fair trade and against animal testing, its got a pretty stellar ingredient list (Water, Organic Coconut Oil, Potassium Hydroxide, Lavandin Extract, Organic Olive Oil, Organic Hemp Oil, Organic Jojoba Oil, Lavender Extract, Citric Acid, Tocopherol). It can also be used for just about any cleaning job you can think of including shampooing your hair, as a laundry detergent, or for scrubbing all that porcelain in you bathroom. I even used the almond scented kind to brush my teeth with once, in a desperate situation, though I recommend not doing this because, as amazing as its ingredients are, it still tasted like licking a bar of soap.
I've been loving my before-bedtime showers lately, because the lavender scent is so soothing. Lavender is known for its calming, sedative effect which may be beneficial for anxiety and depression, headaches, and insomnia. When applied topically, it is also antiseptic which makes it great for speeding up the healing time of scrapes and cuts, in decreasing the appearance of scars, and helping to treat skin problems (eg. dry and itchy skin, eczema, acne, burns, etc).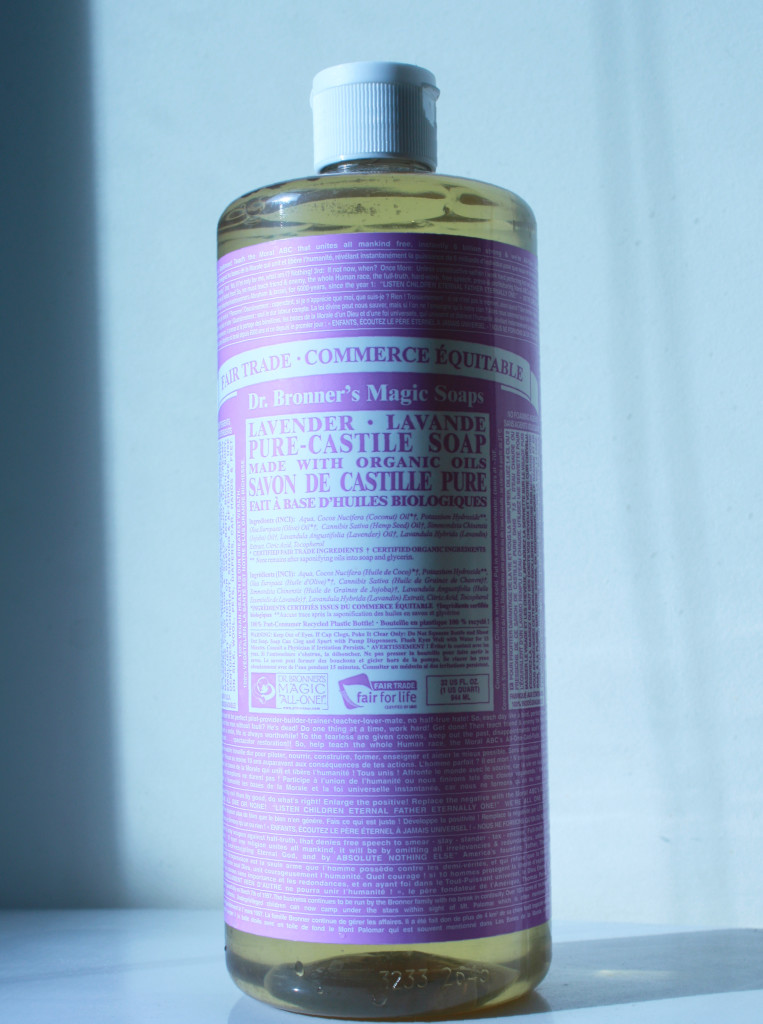 2) Blackfish: My boyfriend and I sat down to watch this documentary sometime last week, and loved it. Its about the psychological damage done to whales held in captivity, the effects of that damage, and how frustrating, cruel, and horrifying their lives are. It was heartbreaking, but definitely a must-watch. You can find the trailer HERE.
3) Algonquin Tea Company – Sacred Blend (Vision Community Clarity): The list of ingredients in this tea is short and sweet – white pine, sweet grass, and sage. In a world where most tea blends contain fillers, GMOs, pesticides, and other nasty ingredients, Algonquin Tea Company is an amazing find. All of their ingredients are "handpicked, organic, and ethically wildcrafted in the Canadian wilderness". How flipping cool is that? This specific blend is meant to be used for meditation, but I've mostly been enjoying it before bedtime since its naturally caffeine-free and promotes nice, tranquil feelings.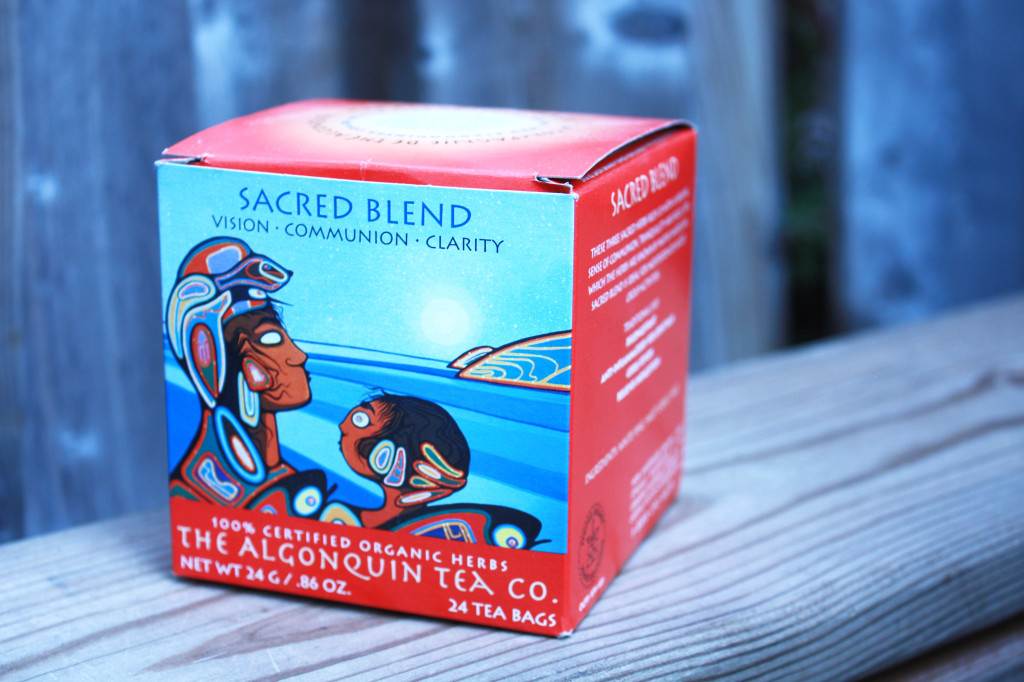 4) Giddy Yoyo Raw Chocolate: Good quality cacao is a serious superfood, my friends. Some of its super powers include:
improving cardiovascular and digestive health
lowering blood pressure
protecting the body from free radical damage
improving mental and physical well-being
Giddy Yoyo cacao is impeccably sourced, and their chocolate is a heavenly thing to behold. I've had the pleasure of meeting the creators of Giddy Yoyo on a couple of different occasions, and the love and care that goes into creating their product is pretty darn inspiring. If you ever have the chance to hear them speak, you should go for it. They always seem to have tons of free chocolate for their audience to sample. I managed to score one of their chocolate bars in orange flavour (though I think I've tried all of them by now) at one of their recent talks and it was SO good, I forgot to take a picture for you. But here is the link to their website in case you wanted to track down a local distributor.
5) Green Eggs and Yams: Including a good quality source of protein in your breakfast is essential for balancing blood sugar, curbing those cravings that tend to come up later in the day, and keeping you full and energized until lunch time. This recipe also makes a great winter breakfast because it helps you get your veggies in early in the day without having to resort to chillier options (Ahem, green smoothie, I am looking at you. Not to say that I don't love a green smoothie, of course). You'll find the recipe down below.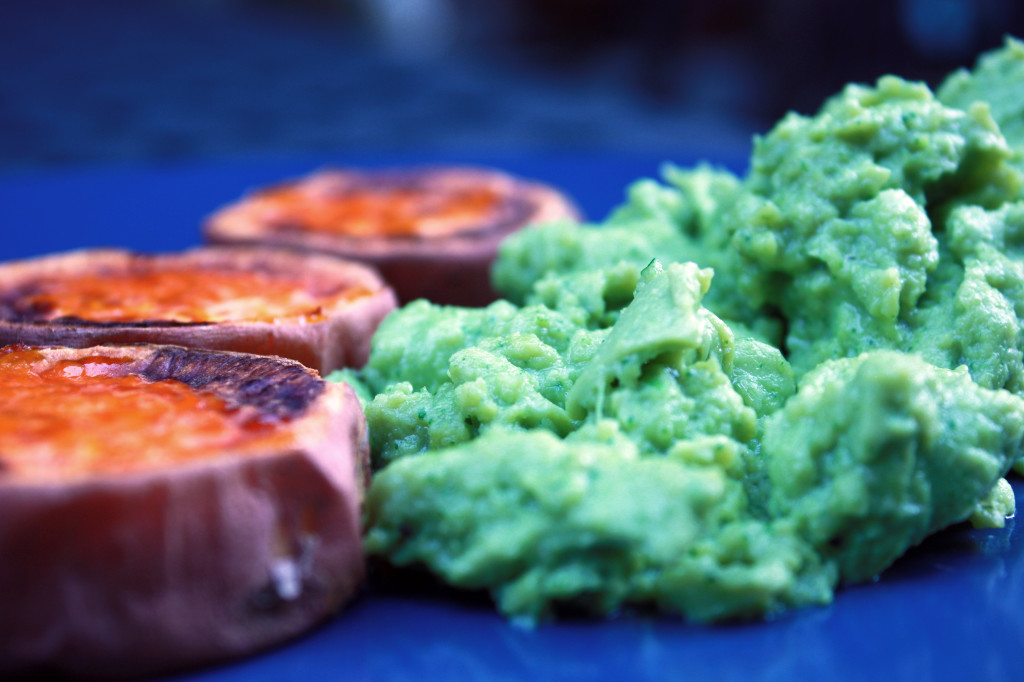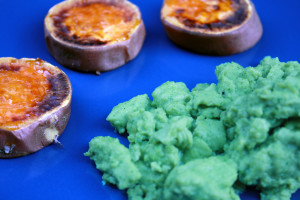 Green Eggs and Yams
2013-11-30 20:59:33
Ingredients
4 organic, free-run eggs
1 cup of your favourite greens (eg. spinach, kale, swiss chard)
1/2 an onion, roughly chopped
1/4 cup of organic goat cheese
sea salt and pepper to taste
1 tbsp of coconut oil
Instructions
Throw the first 5 ingredients into a blender and blend until smooth.
Preheat a pan over medium-low heat. Add coconut oil.
Once coconut oil is melted, pour in the egg and vegetable mixture.
As the eggs begin to solidify in the pan, stir until they've reached your favourite scrambled egg consistency.
Serve with a side of roasted sweet potato, or any other favourite veggie!
Annemarie Dixon http://annemariedixon.com/