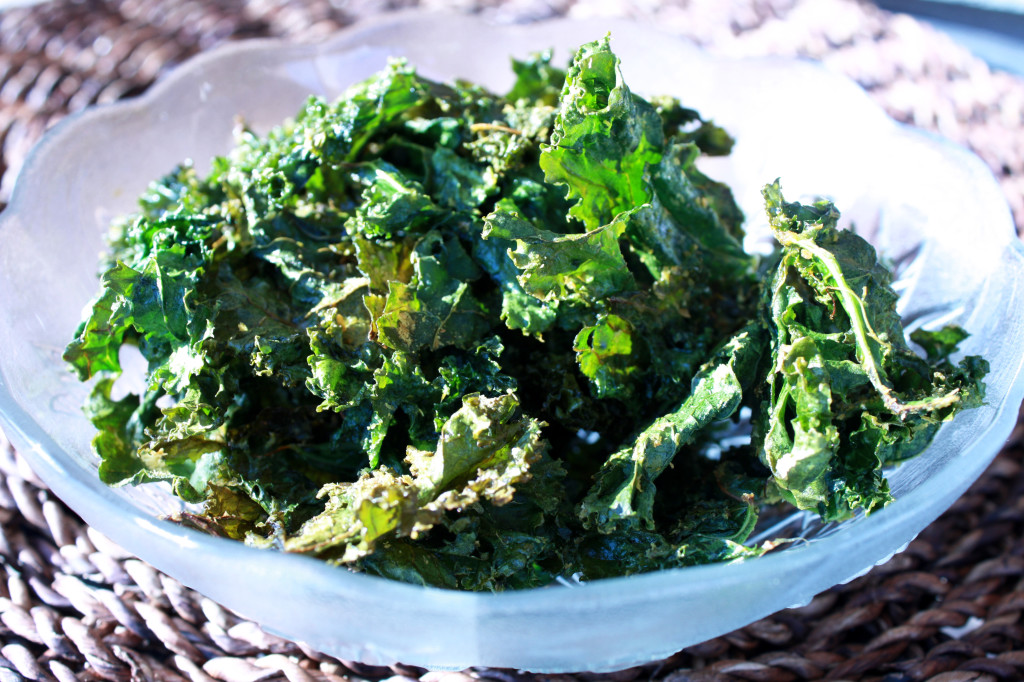 Homemade Kale Chips are one of life's great joys. They're a healthy and delicious alternative to potato chips, and you'd be surprised by how easily an entire head of kale can disappear when consumed in the crispy, crunchy, bite-sized form that is the kale chip. There are endless combinations to how you can dress them, and seasoning can be whatever you feel like putting on them. Here are a few of the many reasons why kale is killer:
1 cup of kale only has 36 calories, and 5 grams of fibre
Kale is an amazing vegetable for supporting the body's detoxification pathways, it is rich in antioxidant phytonutrients, is anti-inflammatory, and can even help to lower cholesterol levels
High in iron: Iron is needed for the formation of hemoglobin and enzymes, transporting oxygen to various parts of the body, cell growth, liver function and more. Per calorie, kale contains more iron than beef!
Great source of calcium: Calcium is needed for preventing bone loss which helps to prevent osteoporosis, and maintaining a healthy metabolism. Per calorie, kale has more calcium than milk!
Rich in vitamins A, C, and K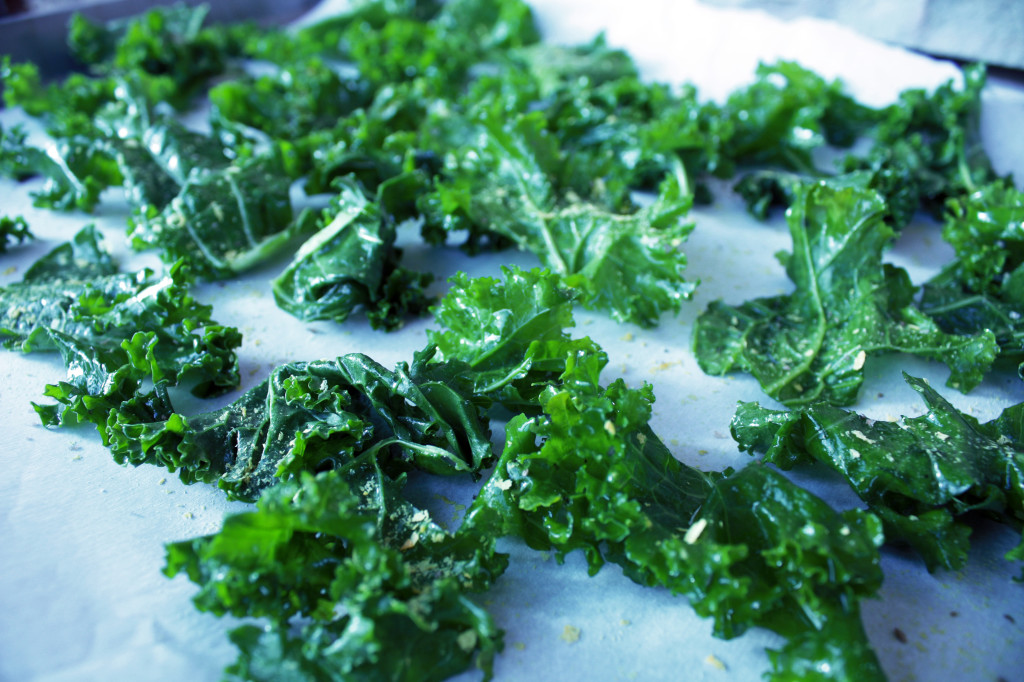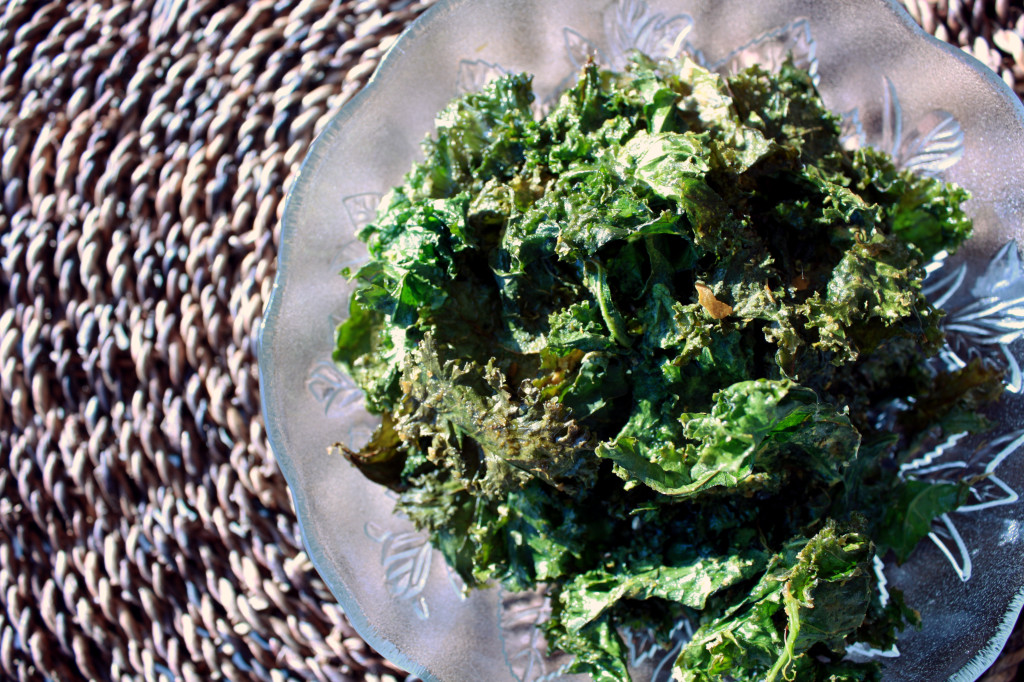 This particular take on kale chips was probably the yummiest I've ever had. Ever. Erik and I were spoiled this Christmas by our family in North Carolina, who supplied us with some gourmet goodies from their local shops. They gave us two different infused olive oils (Basil, and Wild Mushroom and Sage) and three kinds of sea salt (they come in a bunch of funky colours, and each one has its own very unique flavour) which I've had quite a lot of fun experimenting with. They're also a great way to jazz up any dish, ranging from salads, to soups, to whatever! For the splendiferous kale chips pictured here, I massaged them with basil-infused olive oil, and sprinkled them with some applewood smoked sea salt and a ton of nutritional yeast. Ugh, to die for.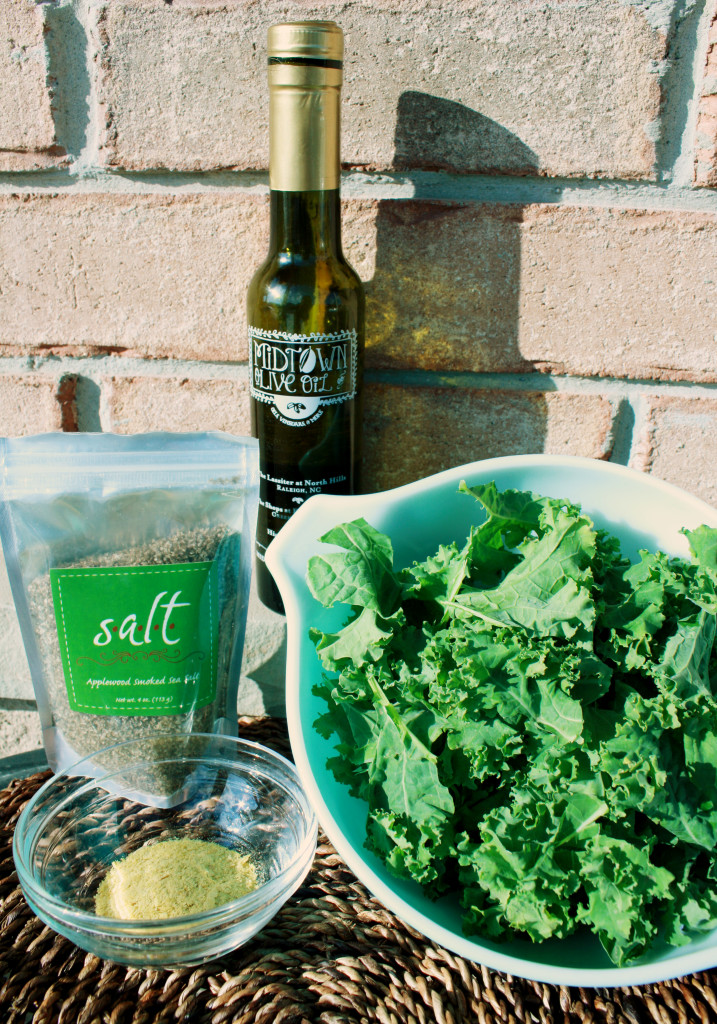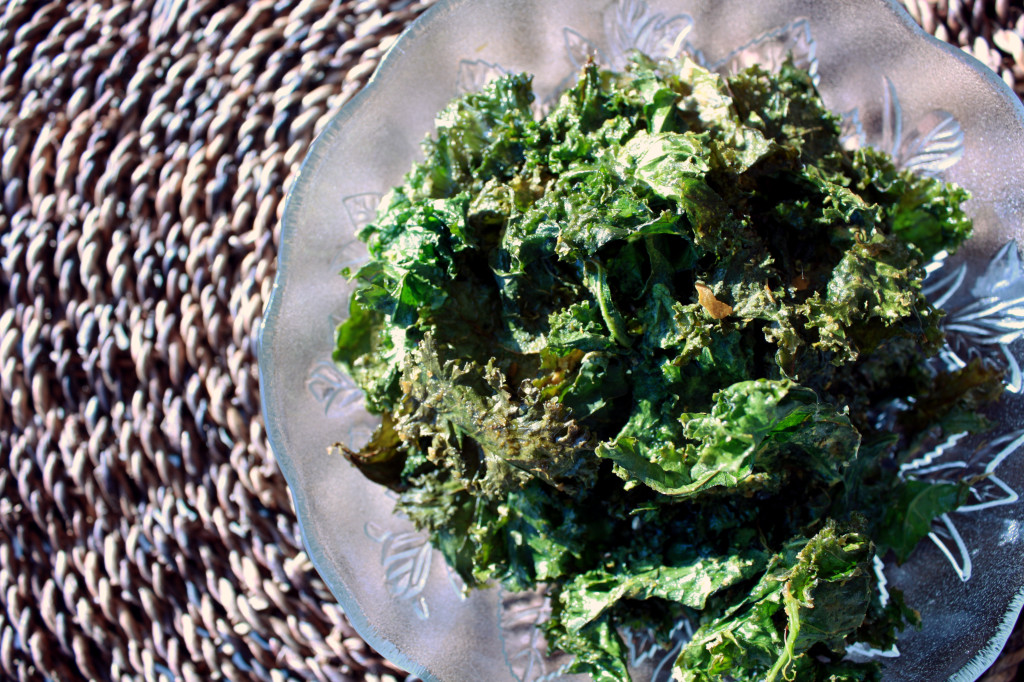 Killer Crispy Kale Chips
2014-01-15 19:46:19
Ingredients
1 bunch of curly kale (can be red or green, you decide)
1 tbsp of olive oil or coconut oil
Sea salt, to taste
Seasoning of your choice
Instructions
Preheat your oven to 350 degrees F.
Tear kale up into chip-sized pieces and place them in a large bowl.
If using olive oil, drizzle the olive oil over the kale and massage it into each leaf. If using coconut oil, the oil will melt from the heat of your fingers as you massage it into the kale.
Sprinkle sea salt and other toppings over the kale chips and toss them in.
Line a baking sheet with parchment paper and spread out the kale chips in a single layer on the parchment paper. Do not put more kale on the baking sheet than will fit in a single layer as they won't cook through properly. You can save the remaining kale for another time, or bake a second batch.
Bake the kale chips for 12 – 15 minutes. Keep an eye on them to make sure they don't get too crispy (by which I mean burnt :P).
Other amazing combos
Sea salt and vinegar
Nutritional yeast and cayenne pepper
Homemade cashew cheese and chives
Annemarie Dixon http://annemariedixon.com/