Autumn is my favourite season because there seems to be so much potential in the air. I don't know if it's the the remnants of childhood nostalgia for each new school year, but ever since I've always felt excited for fall. It could be because the colder weather tends to keep me cooped up inside that I don't feel at all guilty for taking advantage of that time to do indoor activities like curling up with a book, or settling into a writing session with a cup of coffee. Here is my ode to autumn, a list of some of my favourite autumnal things:
Bundling. Layering. Nesting. Cuddling.
I love the crisp and chilly air this time of year. My current uniform consists of giant scarves, leg warmers, fingerless gloves and wool socks. My bed looks like a bird's nest of pillows and blankets (I have, approximately, 7 pillows in my bed, 3 couch throws, and a duvet). This time of year begs for cuddling. It starts to get dark so early, which is perfect for spending many an hour curled up in my bed fort and winding down.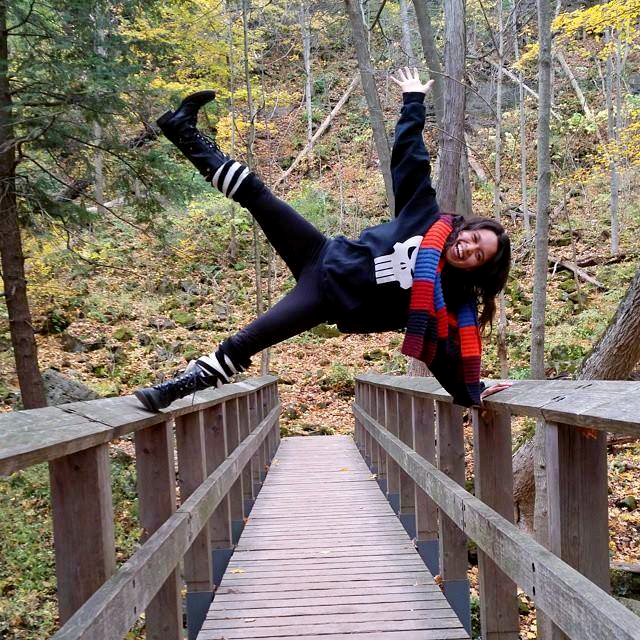 Warm, comforting foods and familial feasting.
By the time autumn hits, I'm usually pretty over green salads. These days, I'm all about soups and stews, hot beverages, hearty salads (featuring warming add-ons like goat cheese, toasted nuts and seeds, roasted veggies, and whole grains), and comfort foods like this granola! I used the Nutty Granola Clusters recipe from The Oh She Glows Cookbook: Vegan Recipes to Glow from the Inside Out
!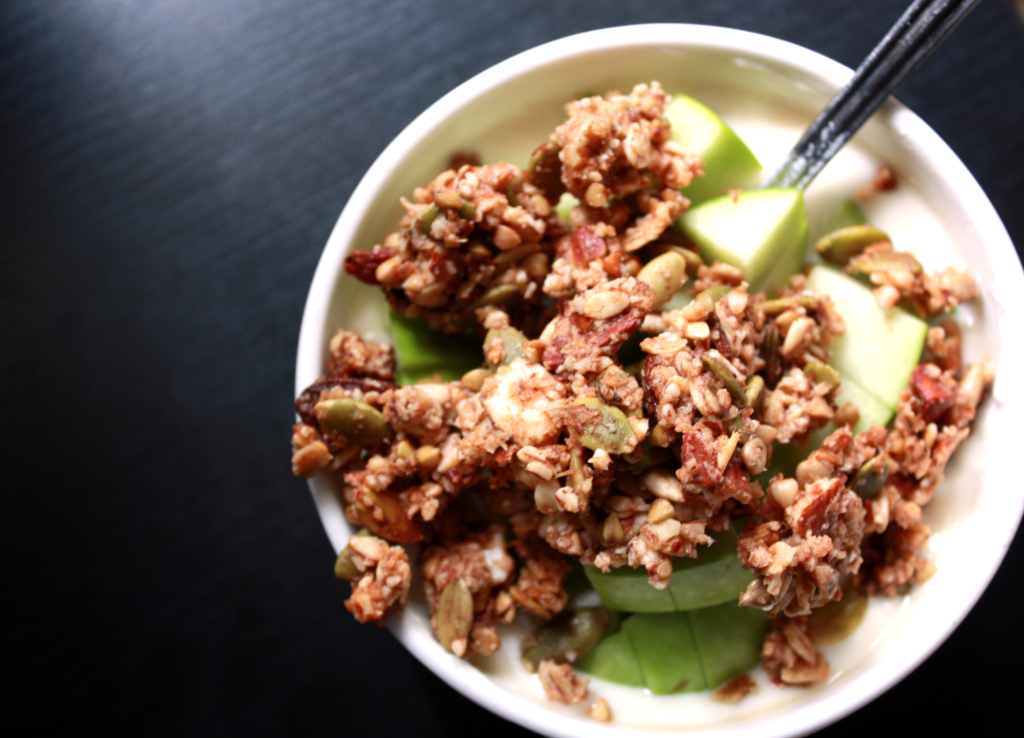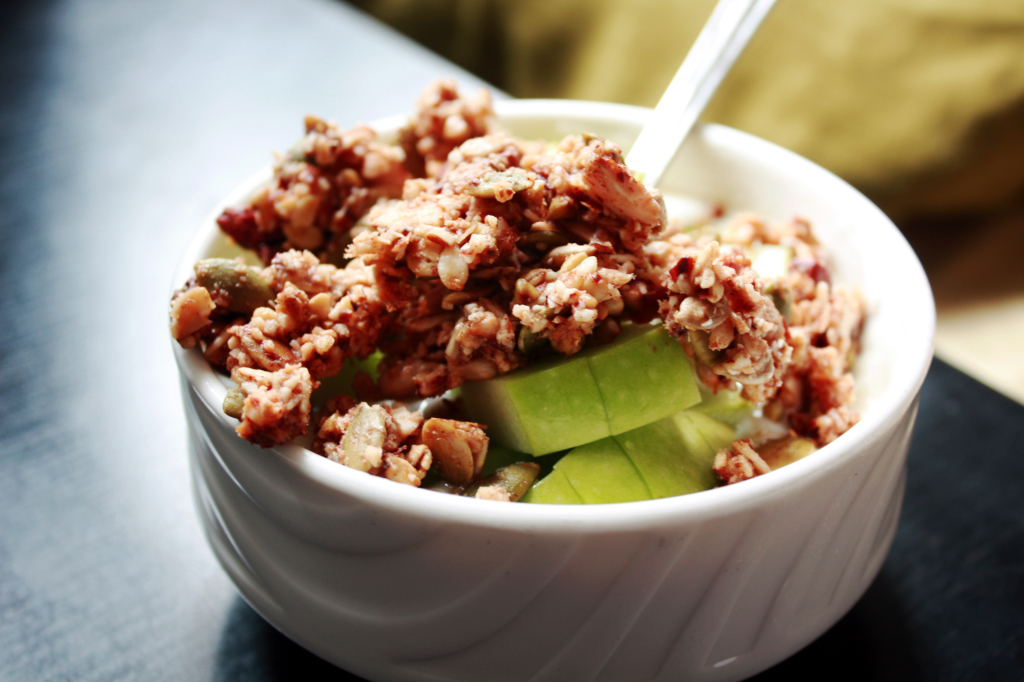 Florence + the Machine's Ceremonials
This is my quintessential soundtrack to cold weather. There are elements of magic and fantasy throughout the whole album, with a tendency toward the sparkly and haunting. Florence's voice floats effortlessly through a huge range of tonal qualities. Her voice transitions from loud and abrasive to quiet and choral, plus a bit of everything in between. My favourite song on the album is 'Seven Devils'. There is a beautiful variety of songs on this album, but 'Seven Devils' is the stand out, in my opinion. I usually listen to Ceremonials in order, but I'm always excited for 'Seven Devils' to come on, though I usually do my best to resist the urge to skip through to it because I know it will be worth the wait. This song is filled with these big cacophonous sounds like someone is banging on the bass end of a piano, layered with some gorgeous dissonance and next level creepiness. Like, give-you-nightmares creepy. Which brings me to my next favourite thing.
Spooky Halloween stuff.
I love the air of spookiness that hangs around during the colder months. In addition to surrounding myself with creepy music, I love the Halloween decorations that people put out on their lawns and drape their homes with. I especially love a good horror novel, like my most recent read, "Let Me In
" by John Ajvide Lindqvist. It's this super dark and disturbing Swedish novel, and it's an amazing read if you don't feel like sleeping at night.
I have to say, I'm a bit worried. I hope to enjoy autumn for several more weeks. I felt a pang of panic when I heard this morning that we'd be getting some snow this weekend. Ugh, I'm not ready.